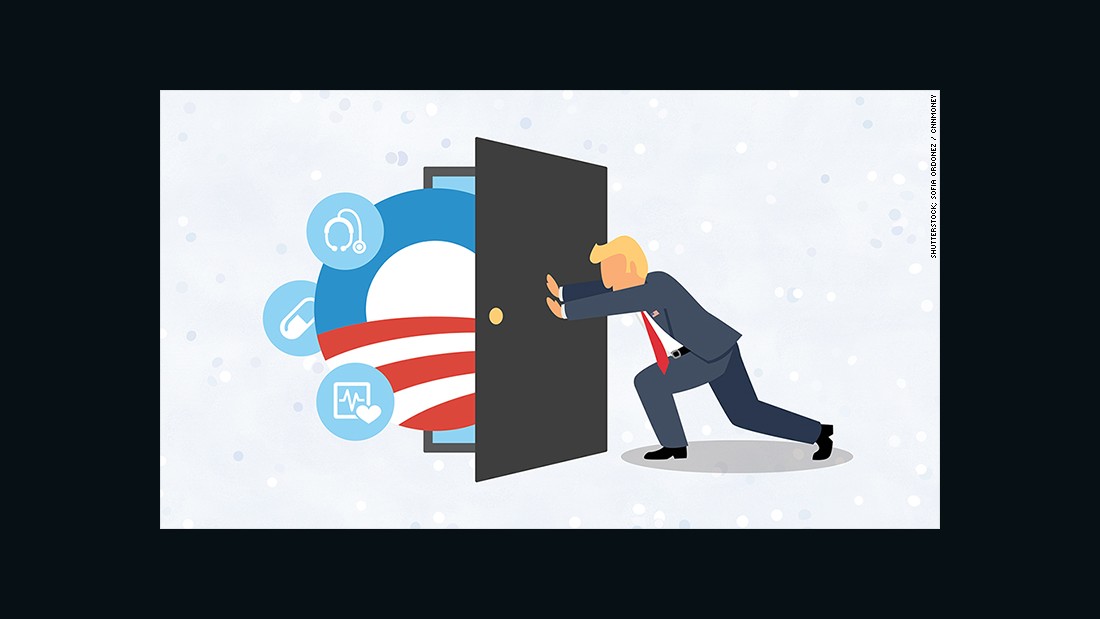 (CNN)If you're planning a summer trip, take note: The State Department just issued a travel alert for all of Europe. Here are the 5 things you need to know to Get Up to Speed and Out the Door. You can also get "5 Things You Need to Know Today" delivered to your inbox daily. Sign up here.
Repealing and replacing Obamacare is turning into a
frustrating game of Whack-A-Mole for the GOP
. The party last week made enough changes to its health care bill to get conservative House Freedom Caucus members on board. But those very changes are
scaring off moderates
. The issue is
pre-existing conditions
. Under the GOP bill, insurance companies could charge people with pre-existing conditions more, possibly making coverage unaffordable for them. That was enough to spook moderates, leaving the House Republican leadership searching for more "yes" votes. The
chances this bill will come up for a vote
before the House leaves Friday for a week-long break are pretty slim.
2. Trump meetings
3. Violence
It's been a violent few days across the US. Two troubling incidents happened in Texas, where
one person was killed in a stabbing attack at the University of Texas
. In Dallas,
a 15-year-old boy was shot and killed by police
as he rode in a car away from a house party. Police first said the car accelerated toward the officer, forcing him to fire, but the police chief later backed off that claim. He said body-cam footage shows the car headed away from police when the shots were fired. In San Diego, a man who randomly shot at people at a pool party, killing one woman, was
upset about a breakup
with his girlfriend. Finally,
at least three people were killed in a shooting
over the weekend in Topeka, Kansas, in a home care facility for people with special needs.
4. Military sex assaults
Sex assaults in the US military
dropped to a 10-year low last year
, the Pentagon says in a new report. The number of assaults declined by more than 5,000 in 2016. Military officials attributed this to better communication and prevention efforts and new policies intended to counter assaults. Groups outside the military said while this is a step in the right direction, the military needs to do more to hold assailants accountable. One other area that needs improvement: sexual harassment. The report shows no change in the number of harassment claims.
5. Milwaukee jail death
A jury in Milwaukee recommends seven employees of the county jail there be
charged in the death of an inmate
who was
denied water for seven days
. Terrill Thomas died of dehydration in April 2016 in his cell. After six days of testimony in an inquest, the jury said it wants charges brought against the jail's former administrator and the officer who gave the order to cut off water to Thomas' cell. But the officer said she only wanted water to Thomas' toilet shut off because he had flooded a toilet in another cell. It's not clear if the district attorney will follow the jury's recommendation and file charges.
This just in …
TODAY'S NUMBER
$61 million
The amount Congress is set to approve to reimburse local police for protecting the Trump family for
travel outside Washington
BREAKFAST BROWSE
People are talking about these. Read up. Join in.
All the way live
As if he already didn't have enough jobs, Ryan Seacrest is joining Kelly Ripa as the new co-host of "Live."
Dinner date
Surprise guests for dinner are always fun, especially when your guest is the creator of the world's leading social media site.
A father's love
Watching Jimmy Kimmel getting choked up talking about his newborn son's battle with a heart disease will give you all the feels.
Road race
Move over, Google and Apple. Make way, GM and Uber. Now electronics-maker Samsung wants to get in on the driverless car game.
QUOTE OF THE DAY
"People don't ask that question: But why was there a Civil War?"
AND FINALLY …
Read my lips
You pull up to the stoplight at the same time and realize you're jamming to the same song on the radio. You know what that means — lip sync battle! (
Click to view
)
Read more: http://www.cnn.com/2017/05/02/us/five-things-may-2-trnd/index.html